May Reflection 
Hey friend! It's Mia! Summer has finally come and I am so excited for our annual Robertson family beach trip that is closing out the month! This month I got to spend so much time with my family. My sister and my best friend Karina graduated from college and I graduated high school! Also this month my three closest friends and I played our very first concert as a band! We played for a downtown city event and made our debut as "The Neighbors", (because we are actually neighbors!). I am also getting ready to be a counselor at my local camp and I am very excited! Love all of you guys! Let summer begin!
Xoxo,
Mia
Follow us on social media to stay up-to-date with all things MIA MOO!
FACEBOOK: @Mia Moo Fund
INSTAGRAM: @miamoofund
Donate 
HERE
MEET THALYA - MAY RECIPIENT!
Hi everyone! My name is Thalya and I am 5 months old. I just cut my first tooth and am pushing up on my hands during tummy time! I also love: playing with my toy fox and moose, rolling over, playing guitar with my daddy, and swinging on the porch with my momma. Really playing anything with my family is my favorite!  I just had my first cleft lip and nasal repair surgery almost 2 months ago and finally got free from my nasal stents! This has made me one happy little girl! We are waiting to see if I will need palate surgery later this year, but whatever comes our way (now or in the future), we are ready. 
Mom and Dad found out about the Mia Moo Fund through supportive friends and family. We were so excited to find out that the MMF has helped us with my procedure and my parents and I are so very grateful and blessed! Despite the hardships, God has been so faithful! This road can be lonely and trying, and we truly count ourselves blessed by the Mia Moo Family.                  ~ Miss Thalya (via Momma and Daddy)"
MEET MARIAM - MAY RECIPIENT!
Mariam (AKA Jade) is 15, in the 9th grade, and is from Texas. She likes anything animal related, and doesn't like pink. She involved in FFA ( Future Farmers of America) and FCCLA ( Family, Career and Community Leaders of America). She loves Algebra, Hospitality and AG  class. Her hobbies include fishing, swimming, playing with her dogs, working on tractors with her dad, playing in the pasture, cooking, and sleeping. She is energetic, fun loving, crazy, and lovable.  We are grateful for the Mia Moo Fund giving a helping hand in her journey. It is truly a blessing. We can't wait to see what the future holds for her. ~ Jade's mom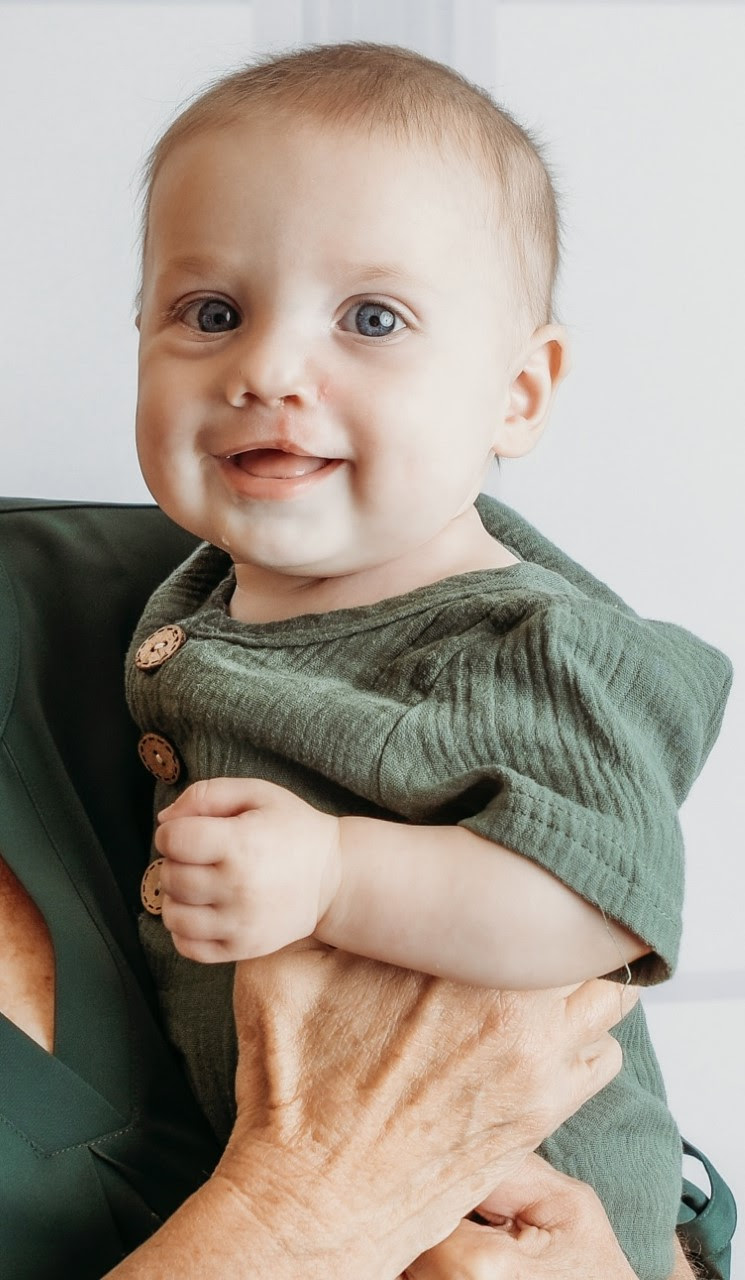 MEET EASTON - MAY RECIPIENT!
 Easton is our pot of gold baby and he couldn't be more perfect! We lost our first son to a full term stillbirth in 2017. We went on to have two more boys before completing our family with sweet Easton. He is the HAPPIEST baby, with the most beautiful blue eyes!

Easton had his first surgery in December of 2021 and recovery was rough for a couple weeks. He had his second surgery in March of this year and he handled it like a champ. He is schedule for his palate repair in August and we are praying for a smooth procedure. While his beautiful smile has changed visually; Easton's happy spirit has remained shining bright in spite of everything he has endured so far.  We truly believe that God (and his big brother) are watching over him every step of the way!  We are so thankful to the Mia Moo Foundation for their support and the continued awareness they bring to clefts. ~ Easton's Family
MEET  - MAY RECIPIENT!
Paige was born in December 2021 in Colorado to parents who were over the moon excited to finally meet her. She was born with a unilateral cleft lip and palate and had her lip repair surgery and ear tubes placed in February 2022. It was both sad and stressful to watch our baby go into surgery, and so hard to say goodbye to the first smile we fell in love with. We can't take away all the bumps in our child's journey but we try our best to 'soften' them by giving her all the love, all the cuddles and as much time in our arms as she wants. Her palate repair surgery is next for her and we know that while it will again be hard to see her struggle, we will be there for recovery and together we can get through it. Paige is a social and happy baby girl who loves to wiggle and kick, grab anything close to her, and laugh at her parents. She is the biggest joy to us and we are so lucky to get to support her as she grows! We are so thankful to the Mia Moo Foundation for their support and for the positive messaging they share in the cleft community!    ~ Paige's mom
Spotted! Mia and her close friend Maddie on their weekly ice-cream run! Do you guys have a sweet tooth too?
WHERE ARE THEY NOW?
Cole is 7 years old. He was born with a cleft lip and palate. He joined our family through adoption in 2016 when he was 18 months old. He is an amazing kiddo who loves animals, his brother and 2 sisters, chocolate ice cream, and most of all, soccer. Cole has had one lip repair in China, one major palate repair surgery since coming home and will have another lip surgery within the next year.
"We are extremely grateful to the Mia Moo Fund! Not only did they help us with medical bills from surgery, but they welcomed us into their cleft family that is full of support and love. We have been able to network with other families in many states. International adoption was very costly, and we were so thankful for the support both financially and emotionally from the Mia Moo during the time of his surgery and beyond." 
~ Cole's mom
PRODUCT SPOTLIGHT
Yeti 12oz Rambler® Jr. is a small-and-mighty kids bottle over-engineered for your little ones. As a well-deserved convenience for you, its Straw Cap (which comes included by the way) is leak resistant when closed and both the bottle and cap are dishwasher safe. Plus, it's engineered with a super strong, stainless steel armor that won't flinch through bumps and drops. Comes in Canyon Red and Reef Blue. 
Click here to purchase. 100% of proceeds go to help families
May Monthly Reflection
4 families helped with financial assistance in May
134 families helped with financial assistance to date.
28 applications in various stages of process.
$580,000.00 in financial assistance awarded to date.
$8,700 donated in May THANK YOU!
Know someone who would like to receive our newsletter, sign them up today
https://miamoo.org/
Shop and help the Mia Moo Fund 
A small way that everyone can help is to add Mia Moo Fund as your charity to your Amazon Smile account. You just need to add Worldwide Foundation in West Monroe, LA , Mia Moo Fund is a 501 (c) (3) under Worldwide. You need to shop on
Smile Amazon
and a donation will be made of .5% for each eligible purchase. You only have to add your charity once and it will be saved.