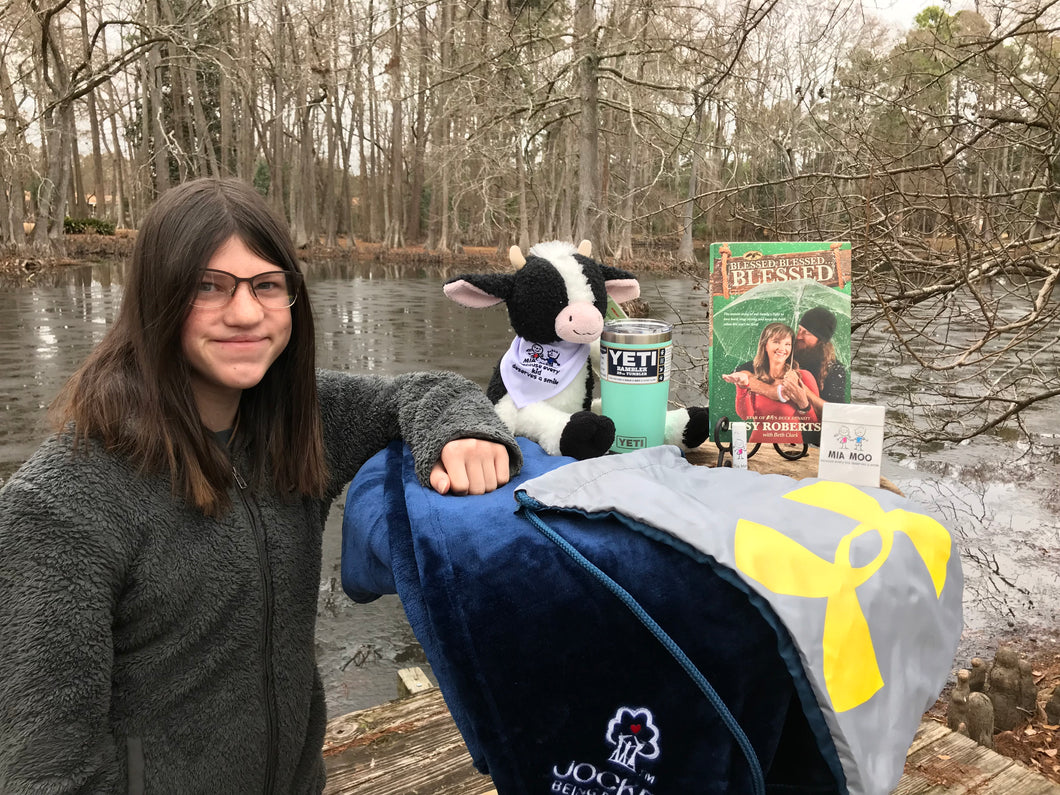 Backpack Campaign - SPONSORED backpack!
Regular price $50.00 Sale
YOU WILL NOT RECEIVE THIS BAG.......This bag will be delivered to a child who is in the hospital for a cleft surgery. Our sponsors have so generously given items that are perfect for a child having cleft surgery. The sling bag was donated from Under Armour, the cup from Yeti, cup for younger kids from Nuby, blanket from Jockey Being Family, the chapstick from 4imprint and the stuffed cow, playing cards and Blessed, Blessed...Blessed book donated by Jase and Missy Robertson. We have added "standing on the word" socks by New Beginning Designs, one pair for the child and one for the parent.